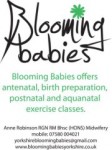 Classes are held at Nuffield Harrogate on Tuesdays & weekends (Pre-booking essential)
Home groups also available (Min number of bookings=6, Max 10)
Classes are held by me a Practising Midwife & a Qualified Nurse, whereby I specialised in A&E.
It is essential, as a parent or guardian of children, you are able to care for your baby in an emergency. By attending the course, you will gain confidence & awareness of how to treat your baby quickly in the event of an emergency. You will learn skills to care for your baby who suddenly becomes unwell or injured.
Limited time only – 10% discount for couple (mum & dad) bookings available!
Course booking:
Advanced booking essential.
Paediatric First Aid Made Easy Paperback included per person/couple RRP £5.99.
Practice CPR techniques on manikins
Limited class numbers
First Aid course content:
Basic Life Support – baby & child
Choking baby & child
Recovery position for baby & child
Head Injuries
Bumps, sprains, broken bones
Burns
Febrile Convulsion (fitting)
Signs of Meningitis
Swallowing harmful substances
First Aid ie. bandaging, stopping bleeding etc
Drowning
Annie Robinson, Blooming Babies
T: 07580004021
E: yorkshirebloomingbabies@gmail.com
W: www.bloomingbabiesyorkshire.co.uk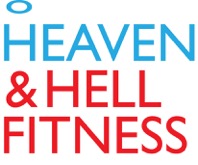 Fun, friendly group fitness
• Pilates
• Body Combat
• Boxercise
Monday at Harrogate Grammar School
6.15pm Body Combat
7pm Pilates
8pm Boxercise
Wednesday at Harrogate Grammar School
6.15pm Body Combat
7pm Pilates
Friday at St Wilfrid's Church Hall
9.30am Power Pilates
No need to book, just turn up! £6 per session. We provide all equipment and mats, just bring a drink.
For more information please contact:
Claire Eccles: 07976 240 255 or Louise Annat: 07958 492 621
Follow us on
www.facebook.com/pages/Heaven-and-Hell-Fitness/
www.heavenandhellfitness.com
Mini First Aid offers first aid courses for all the family. The courses are delivered in a relaxed and comfortable style and cover the basics of life saving first aid, giving confidence to know what actions to take if faced with a medical emergency.
Our 2 hour class for parents, grandparents and carers looks at what to do in a first aid emergency with your baby or child. Our classes cover first aid from birth up to puberty and we use a range of mannequins and choking vests to allow you to practice the appropriate techniques. The class covers; choking, CPR, bleeding, bumps, breaks, burns, febrile convulsions and meningitis awareness. You are also given a handy first aid information booklet to make notes in and take home.
Our classes are very relaxed and if you have a pre-crawling baby they are very welcome to come with you. We run a regular class at The Little Gym in Harrogate and also offer private classes in your homes.
Just get a minimum of 6 people together and we come to you to deliver the same class. Just 2 hours and £20 per person to learn valuable life saving skills.
Contact details:
Our next Harrogate class is Monday 5th February 2018 at 10.30am at The Little Gym.
For a full list of scheduled classes or to contact us to arrange a private class please visit: www.leeds.minifirstaid.co.uk
www.facebook.com/Minifirstaidleeds/
or email Claire@minifirstaid.co.uk
Our class numbers are kept small so booking is essential.
The OneWellness Centre, Mowbray Square Medical Centre, Harrogate, HG1 5AR

 We offer Pilates, Yoga, HIIT, physiotherapy including specialist pre- and post-natal physio, massage, relaxation and a whole host of wellness services.
Take advantage of our introductory offers on new packages including:
New mums and mums-to-be Pilates and massage delivered by qualified experts in women's health.
PhysioFit and PTFit bespoke fitness designed around your needs under the guidance of fully qualified, specialist physiotherapists.
Reproductive wellness for women or couples. Offering a combination of yoga, acupuncture and massage.
Clinical yoga and physio-led Pilates delivered by physiotherapists who specialise in exercise for people with injury, pre-existing health conditions or returning to physical activity.
 To book visit our website www.onewellnessharrogate.co.uk or contact us on hello@onewellnessharrogate.co.uk or 0330 0414 850 (calls charged at local rate and included in your "free minutes" by most mobile phone operators).
Bodybahn Fitness circuit training class is run by Kyle Sencier. Fully registered and insured Personal trainer. The circuit training class is designed for mixed abilities on Monday Wednesday Friday 6pm-7pm 7pm-8pm from Saturday 5th May til the end of September 10am-11am. The class consists of a aerobic warm up component to start with a quick whole body approach to stretching, then a mixture of exercise stations are completed at your own pace, completing each circuit at your own pace and ending with an aerobic component and stretching for longer than at the start of the class.
First class is free. £6 pay as you go. Pay monthly are as follows: x1 class per week is £20. x2 classes per week is £30. x3 classes per week is £35. x4 classes per week is £40.
No booking necessary. Please let us know you are coming to the class beforehand.
Come along to LEAR fitness, join in with our great classes and make use of the Creche.
Tuesday, Thursday and Friday  come for a SPIN or HIT class or work on your core at Pilates from 10-1 spaces available in the Creche too.
Give them a call and find out a little more or pop in for a walk around and check out the facilities
01423 709844
• Globally recognised programme created to aid recovery for breast cancer patients
• Rehabilitation helps regain a sense of well-being following surgery
• Complimentary programme offered at LEAR Fitness, Harrogate
 To support the local community, LEAR Fitness offers a complimentary exercise programme designed specifically for the needs and challenges faced by the growing number of people affected by breast cancer.
The course, which is free of charge, is taught over several weeks, offering twelve 30 minute classes. It is suitable for people at any stage of their recovery, and small class sizes ensure that each attendee receives personal attention and support.
Based on the Pilates principles of alignment, stabilisation and correct posture, the programme helps stretch and strengthen shoulders, chest and back allowing patients to improve their range of motion in the areas most affected by breast cancer surgery, treatment and reconstruction.
If you, a friend or family member would like to find out more or sign up for the next course, please contact Elise Mailloux:
Tel: 01423 709844
4-7 Montpellier Street, Harrogate