Featured Listing
Harrogate Gymnastics Club run adult gymnastics on a Monday night 8 – 9pm and adult trampolining Thursday 7:30 – 8:30pm
For more information you can visit their website
or email info@harrogategymnastics.com
Featured Listing
F45 is an iconic group training concept, 45 minutes of High Intensity, Interval based Functional Training in a Team Environment. The most innovative, challenging and systemised team training workout in the world that keep our members coming back for more. Our workouts are designed to unify the muscle groups of the body and to make you look, move and perform better in all aspects of your life.
F45 classes are high intensity interval training (HIIT) workouts that use functional cardio and strength movements that will quickly improve your fitness, whatever level you are. Personal attention from our trainers during the classes mean it's like personal training, but in a group.
*New for Summer 2018*
9.15AM CLASS Due to a great deal of membership request we will be running a 09:15am class every weekday morning. This fits well for anyone who does the school drop off and wants to have some time for themselves first thing. The vibe in the studio is fantastic. Bring friends along and try the class whilst we still have the offer. We can't wait to see you sweating it out on Albert St.
A: Unit C, 5 Albert Street, Harrogate, HG1 1JG (Opposite Pizza Express)
E: Harrogate@f45training.co.uk
T: 01423 560061
W: f45harrogate.co.uk
FB: facebook.com/f45harrogate/
I: @F45_Training_Harrogate
Featured Listing
Harrogate's Boutique Indoor Cycling Studio.
Go Revolution is more than just a spin class; it's about connection, community and most importantly – YOU. Our instructors will motivate, encourage and drive you to be the best that you can be in a 45 minute full body workout, in a friendly, non-intimidating environment.
We have rides for everyone; from beginners looking for a new way to exercise to seasoned cyclists looking for that extra training. Beginners rides to Colour rides, Party rides to Family rides. We love a theme ride too e.g. Take That, 80's, Greatest Showman, Pink vs Perry, Calvin Harris
In a darkened studio, with funky lighting and uplifting playlists, you'll forget the outside world as you focus on your ride and your goals, feeding off the energy of others around you. Grab your complimentary towel and shoes! Join the revolution, ride to the beat and let the endorphin rush kick in!
Pay per class, buy a ride bundle or opt for an unlimited membership! Intro offers for new clients. Easy hassle free booking online via our website www.gorevolution.co.uk or via our free app.
For a full timetable visit our website www.gorevolution.co.uk
email: hello@gorevolution.co.uk
Tel: 07471 933488
40 Commercial St, Harrogate, HG1 1TZ
Featured Listing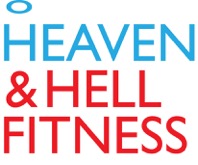 Fun, friendly group fitness
• Pilates
• Body Combat
• Boxercise
Monday at Harrogate Grammar School
6.15pm Body Combat
7pm Pilates
8pm Boxercise
Wednesday at Harrogate Grammar School
6.15pm Body Combat
7pm Pilates
Friday at St Wilfrid's Church Hall
9.30am Power Pilates
No need to book, just turn up! £6 per session. We provide all equipment and mats, just bring a drink.
For more information please contact:
Claire Eccles: 07976 240 255 or Louise Annat: 07958 492 621
Follow us on
www.facebook.com/pages/Heaven-and-Hell-Fitness/
www.heavenandhellfitness.com
Featured Listing
The OneWellness Centre, Mowbray Square Medical Centre, Harrogate, HG1 5AR

 We offer Pilates, Yoga, HIIT, physiotherapy including specialist pre- and post-natal physio, massage, relaxation and a whole host of wellness services.
Take advantage of our introductory offers on new packages including:
New mums and mums-to-be Pilates and massage delivered by qualified experts in women's health.
PhysioFit and PTFit bespoke fitness designed around your needs under the guidance of fully qualified, specialist physiotherapists.
Reproductive wellness for women or couples. Offering a combination of yoga, acupuncture and massage.
Clinical yoga and physio-led Pilates delivered by physiotherapists who specialise in exercise for people with injury, pre-existing health conditions or returning to physical activity.
 To book visit our website www.onewellnessharrogate.co.uk or contact us on hello@onewellnessharrogate.co.uk or 0330 0414 850 (calls charged at local rate and included in your "free minutes" by most mobile phone operators).
Bodybahn Fitness circuit training class is run by Kyle Sencier. Fully registered and insured Personal trainer. The circuit training class is designed for mixed abilities on Monday Wednesday Friday 6pm-7pm 7pm-8pm from Saturday 5th May til the end of September 10am-11am. The class consists of a aerobic warm up component to start with a quick whole body approach to stretching, then a mixture of exercise stations are completed at your own pace, completing each circuit at your own pace and ending with an aerobic component and stretching for longer than at the start of the class.
First class is free. £6 pay as you go. Pay monthly are as follows: x1 class per week is £20. x2 classes per week is £30. x3 classes per week is £35. x4 classes per week is £40.
No booking necessary. Please let us know you are coming to the class beforehand.
Come along to LEAR fitness, join in with our great classes and make use of the Creche.
Tuesday, Thursday and Friday  come for a SPIN or HIT class or work on your core at Pilates from 10-1 spaces available in the Creche too.
Give them a call and find out a little more or pop in for a walk around and check out the facilities
01423 709844
• Globally recognised programme created to aid recovery for breast cancer patients
• Rehabilitation helps regain a sense of well-being following surgery
• Complimentary programme offered at LEAR Fitness, Harrogate
 To support the local community, LEAR Fitness offers a complimentary exercise programme designed specifically for the needs and challenges faced by the growing number of people affected by breast cancer.
The course, which is free of charge, is taught over several weeks, offering twelve 30 minute classes. It is suitable for people at any stage of their recovery, and small class sizes ensure that each attendee receives personal attention and support.
Based on the Pilates principles of alignment, stabilisation and correct posture, the programme helps stretch and strengthen shoulders, chest and back allowing patients to improve their range of motion in the areas most affected by breast cancer surgery, treatment and reconstruction.
If you, a friend or family member would like to find out more or sign up for the next course, please contact Elise Mailloux:
Tel: 01423 709844
4-7 Montpellier Street, Harrogate