Featured Listing
Classes in Yoga, Pilates, Hiit, Adult Ballet, running and 1-1 training
Location – Go Yoga, The Zone Hornbeam Park, HG2 9NY and Go Yoga Central, Under Fit, 23 Cold Bath Rd, HG2 0NL
We have over 40 different classes on offer each week in in Yoga, Hot Yoga, Aerial Yoga, Pilates, Hiit, Adult Ballet, running and 1-1 training as well as babies and children's yoga, dance and drama. We also run regular workshops and retreats for all abilities
Whether you are new to yoga, an accomplished pilates enthusiast, a health nut or just looking for something new to try, Go Yoga has something for everyone.
View our timetable here http://www.goyogaharrogate.com/#!timetables/c1gx5
contact Go Yoga on 07471 933488 or info@goyogaharrogate.com for more information. Click here to book
https://clients.mindbodyonline.com/classic/admhome?studioid=38005
Featured Listing
Fit4Life is a free 12 week weight management programme which aims to promote healthy eating and physical activity to achieve healthy weight loss. We will support and motivate participants to change their lifestyle to improve their health.
The programmes are run by qualified health and exercise experts to ensure the course can be tailored to you.
We use a variety of techniques to teach you about food choices change your current behaviour and develop a healthy relationship with food whilst introducing you to exercises to help in the weight loss journey.
Fit4Life is run throughout the Harrogate district with a variety of classes in Harrogate, Ripon, Knaresborough, Boroughbridge and Nidderdale available both during the day and on an evening to ensure they best fit your needs held within community based venues.
Find your nearest session at www.Harrogate.gov.uk/fit4life
To book onto the programme please call our central booking line on 01942 404799 or ask your GP to refer you via the referral point.
For questions about the programme please contact the team via active.health@harrogate.gov.uk or on 01423 500600 x58206.
Featured Listing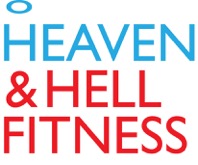 Fun, friendly group fitness
• Pilates
• Body Combat
• Boxercise
Monday at Harrogate Grammar School
6.15pm Body Combat
7pm Pilates
8pm Boxercise
Wednesday at Harrogate Grammar School
6.15pm Body Combat
7pm Pilates
Friday at St Wilfrid's Church Hall
9.30am Power Pilates
No need to book, just turn up! £6 per session. We provide all equipment and mats, just bring a drink.
For more information please contact:
Claire Eccles: 07976 240 255 or Louise Annat: 07958 492 621
Follow us on
www.facebook.com/pages/Heaven-and-Hell-Fitness/
www.heavenandhellfitness.com
Featured Listing
The OneWellness Centre, Mowbray Square Medical Centre, Harrogate, HG1 5AR

 We offer Pilates, Yoga, HIIT, physiotherapy including specialist pre- and post-natal physio, massage, relaxation and a whole host of wellness services.
Take advantage of our introductory offers on new packages including:
New mums and mums-to-be Pilates and massage delivered by qualified experts in women's health.
PhysioFit and PTFit bespoke fitness designed around your needs under the guidance of fully qualified, specialist physiotherapists.
Reproductive wellness for women or couples. Offering a combination of yoga, acupuncture and massage.
Clinical yoga and physio-led Pilates delivered by physiotherapists who specialise in exercise for people with injury, pre-existing health conditions or returning to physical activity.
 To book visit our website www.onewellnessharrogate.co.uk or contact us on hello@onewellnessharrogate.co.uk or 0330 0414 850 (calls charged at local rate and included in your "free minutes" by most mobile phone operators).
BodyBahn Fitness, situated in Starbeck, is soon to be open to the public!
BodyBahn Fitness, run by Ignite Solutions Personal Training & Nutrition, offers challenging and extremely effective circuit training and boot camp classes delivered by the best Personal Trainers in Harrogate, who have a real passion for health and fitness.
With membership starting from £5 per session, BodyBahn Fitness offers affordable and flexible workouts to meet everybody's needs.
BodyBahn Fitness offers 2 price plans:
1 session pay as you go – £5
2 sessions a week x 4 monthly payment – £35
BodyBahn Fitness also offer 1:1 Personal Training & Nutritional Advice which starts at £25 per session.
Body Bahn Bogs Lane
Harrogate, North Yorkshire
07891 403963
Bodybahn Fitness circuit training class is run by Kyle Sencier. Fully registered and insured Personal trainer. The circuit training class is designed for mixed abilities on Monday Wednesday Friday 6pm-7pm 7pm-8pm from Saturday 5th May til the end of September 10am-11am. The class consists of a aerobic warm up component to start with a quick whole body approach to stretching, then a mixture of exercise stations are completed at your own pace, completing each circuit at your own pace and ending with an aerobic component and stretching for longer than at the start of the class.
First class is free. £6 pay as you go. Pay monthly are as follows: x1 class per week is £20. x2 classes per week is £30. x3 classes per week is £35. x4 classes per week is £40.
No booking necessary. Please let us know you are coming to the class beforehand.
Harrogate based Level 3 Personal Trainer, Loughborough University Sports
Scientist and Registered Nutritionist
Bespoke fitness and food programmes delivered with expertise, encouragement,
discretion and empathy
Free initial consultations with body composition analysis
Gym, home and outdoor activity plans available on a 1:1 basis
Tel 07834 483824
Catherine Thomas BSc
Personal Trainer and Hypnotherapist
07952097916
Let me Inspire you and help you become all that you can be!!
Classes @ Harrogate Squash & Fitness Centre, Hookstone Woods Road and @ The Fitness Rooms White Hart Hotel Harrogate
Just text or call Cathy to book
Katie is a results orientated, enthusiastic, fully qualified personal trainer. Who provides genuine motivation with her training.
Specialising in: weight loss, pre and postal training, strength and mobility work.
Having spent the last 3 years in Dubai, helping clients succeed and gaining extensive experience in tailored and personalised training, now she wants to help you.
Interested? then please get in touch to find out more about current classes of private training.
M: 07711516693