If your child is staring secondary school for the first time in Year 7 in September 2021 then the application process is NOW OPEN.  The Deadline to apply is 31st October 2020.
To apply click here.
Unfortunately, due to Covid-19 restrictions, many schools are unable to offer open days.  We have reached out to all local Secondary Schools to see if they will be providing any online alternatives.  As soon as we have the information we will update below.
---
Harrogate Grammar School
Under normal circumstances, HGS would be inviting all prospective parents and carers into the school for an Open Morning in September to give parents/carers a chance to experience the atmosphere of the School and the special culture in which their students work. This would then be followed by an Open Evening for parents, carers and children and would include a presentation, after which you would be able to tour the building, talk to staff and students and also look at various displays of work in a range of subjects.
However, in light of the current situation, HGS have had to take the difficult decision to run a virtual Open Morning and Evening. The virtual Open Morning  will be a short video as an introduction to the school along with a brief virtual tour and answers to FAQs.  This is available through their website from Friday 18th September 2020.
The later virtual Open Evening will give parents/carers and children an opportunity to listen to a more detailed presentation about the school from Headteacher, Neil Renton, introductions to subjects areas, testimonials from students and information regarding catering, admissions, Learning Support and the PTA. Alongside a more detailed virtual tour of the school.  This will be accessible on www.harrogategrammar.co.uk  on Friday 9 October 2020.
---
Rossett School
Their virtual open day takes places on Saturday 3rd October 2020, from 9.30am
Further details of our exciting virtual events will be confirmed nearer the time
To join our Virtual Open Day, complete the registration of interest form here.   They will contact you in due course with full details about the day.
---
Harrogate High School
We welcome parents and students in Years 5 & 6 to join us for our Virtual Open Evening on Wednesday 30th September and Open Day on Friday 9th October. Let us show you what Harrogate High School can offer you!  For more information visit their website.
Virtual Live Open Evening
Wednesday 30th September, 6.00 – 7.00pm
Virtual Open Day
Video available from Friday 9th October, 09.00am
---
We advise all parents to try to get as much information about your child's potential school as possible.  Use our local community to see what other parent's think – our Facebook Group is an ideal place to start.  Talk to friends with older children who have already been through the process and what they thought were important factors to consider.   Take a look at the schools website – and get in touch with the school directly if you have any questions.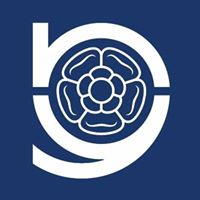 The North Yorkshire County Council have some really useful resources online:
Guiding you through the admissions process
Help filling in the form, preferencing schools, what to do if you are moving house, and other special circumstances that might affect your application.
Guiding you through the admission process
Find a school
Advice on choosing a school.
Catchment Areas
Find a school near you on our interactive maps, learn about how catchment areas work and find which you live in.