Featured Listing
Kingsgrove Hair & Beauty are celebrating over 26 years success in Harrogate.
Clients can enjoy a relaxed yet professional service in our lovely salon with one of our experienced hairdressers.
At Kingsgrove we also offer a full range of beauty treatments with Joanna our beauty therapist with 16 years experience.
We would like to offer all Mumbler's an introductory offer of
£10 off any cut and blow dry and
£10 off any colour service
Not available through the month of December
Appointments available with Laura and Claire.
These can be used together.
Please quote Mumbler on booking
118 Kings Road
Harrogate
01423 566062
Featured Listing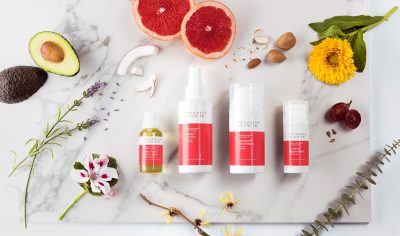 My Expert Midwife is the most honest, straight-talking pre-and-post-natal product range for mums to be and new mums. Developed by Harrogate midwife and mum duo Lesley and Claire, the four launch products – Spritz for Bits, No Harm Nipple Balm, Fantastic Skin Elastic and Peri Prep Your Bits – have been designed to provide a highly-effective solution to the physical side effects of pregnancy, birth and motherhood.
From irritated, stretching skin and sore, cracked nipples to vaginal swelling, perineal tears and episiotomies, the My Expert Midwife range is specially formulated to soothe, calm, prevent infection and aid healing, providing women with the safest ingredients necessary to restore body confidence.
Order online from https://myexpertmidwife.com/ and receive free postage and packing.
Follow us on Facebook and Twitter
You can watch the Harrogate Mumbler product review of the "My Expert Midwife" range here!
Excuse the state of me on this late night video but I wanted to share these lovely products by My Expert Midwife straight away

Posted by Harrogate Mumbler News Page on Wednesday, 15 March 2017
Featured Listing
Little Star Co is a beautiful on-line baby boutique run by Harrogate mum Anna. Little Star Co offerhuge selection, all personally chosen by Anna so you can feel comfortable you are making the right choice for you and your new arrival. They have created an on-line shopping experience that is friendly and inviting and have carefully selected products that we believe in and would use ourselves.
They have a fantastic selection of prams, car seats, highchairs, bouncers, gifts, clothing, accessories and lots, lots more! Your can view all of these gorgeous items at www.littlestarco.com.
Baby bundles by Jessica provides luxury handmade gifts for mums-to-be and newborn babies.
The nappy cakes are perfect for baby showers and always include pampers
nappies, blankets, muslin squares and a soft toy. Nappy cakes are made to order in pink, blue or a neutral design of your choice and wrapped in cellophane to make a beautiful present. Labour and birth hampers with secret advice inside make them an essential gift for any mother.
Contact Jessica Clarke on 07752827237
We are an online store selling hand made duffle coats for children.
Created in a wide variety of unique designs, with plenty of options to choose from.
Kids LOVE to wear these fantastic coats.
Keep them warm… and let their imaginations run wild!
Check us out on Etsy
https://www.etsy.com/shop/EdanAndRubix

Harrogate's newest children's shop has opened  at 45 Cold Bath Road. With a focus on providing gifts and clothes for children aged 2 to 12, the shop is run by  local mum who found a market opportunity for unique, high quality children's presents and gifts.
Little Alligators is the UK distributor for Twirly Girl skirts and brings a range of exciting continental brands to Yorkshire, from Denmark, France, Netherlands and Switzerland.
Little Alligators — EAT * SLEEP * DRESS * PLAY
45 Cold Bath Road, Harrogate, HG2 0NL (Tuesday to Sunday)
Email: hello@littlealligators.com
Tweet us or find us on Facebook 
www.littlealligators.com
Mama's natural choice for Bump, Birth & Baby – natural, organic and practical products for each stage of the baby journey
Mama Natural is a source of natural, organic and practical products for Mama and Baby. All of our products have been carefully selected and grouped into recommendations for each stage of the baby journey.
Our aim is to make it easier for parents who prefer the natural choice to find all the products they need in one place. At www.mamanatural.co.uk you can shop for the stage of the baby journey relevant to you – Bump, Birth or Baby.
MUMBLER SPECIAL OFFER – APPLY CODE MUMBLER10 AT CHECKOUT FOR 10% DISCOUNT (terms apply)
Milk and Honey are an independent children's retailer selling clothing, toys and gifts. Our aim is to bring the best quality clothing and unique toys/gifts at affordable prices.
We stock a huge range of brands in store so there is something for everyone right from new born to 16 years.Our baby grows start from as little as £14.99, Girls dresses from £24 and boys tees from
£14.99. We stock brands such as Ralph Lauren, Pepe, Levi (the best fitted jeans ever), Scotch & Soda, Emile et Rose, Kite, and petit Bateau to name but a few.
Find us at 14-16 Cheltenham Parade, Harrogate HG1 1DB
Tel 01423 564615
We're a brand new online retailer selling fun and stylish clothes for babies and toddlers. 
The majority of our products are from small, independent brands based within the UK
 and we 
love nothing better than finding new and exciting brands to stock.