Featured Listing
Milk & Honey is an independent children's clothing boutique centrally located in the heart of Harrogate.
With a wide of range of designer label baby and children's clothing items as well as accessories, toys, gifts and cards, the emphasis is on quality but with affordability.
We are proud of our dedication to superior customer service and with our complimentary gift-wrapping service and free forecourt parking, we have earned our reputation as Harrogate's premier children's retailer.
 Summer Sales……
With Summer 2017 turning out to be a little damper than we would like, there are some definite positives to go along with the rain.
Retailers are keen to move their Summer stock on to make way for the new season, meaning that there are real and genuine bargains to be had.
Never a boutique to be frightened off by a little downpour, Milk and Honey's Summer Sale is in full swing and bringing top designer brands down in price. With a wide range of ages, styles and price points, here's just a very small selection of what we have on offer.
The Kate Mack range for girls remains a huge bestseller with their vivid colours, bright patterns and contemporary, individual styles that set them apart from the rest. As perfect for holidays as it is for play dates, this Scuba Floral dress is usually priced at £64.99. Respecting the trend for vintage style florals, the dresses colours blend together perfectly, recreating the look of a well-cared for garden in full bloom. The vibrancy of the pattern feels like a painting brought to life and will ensure your daughter looks at her prettiest whenever it is worn. Super comfortable to wear in a quality-weight material with stretch, it is in the sale at £39.99 while stocks last.
Scotch Shrunk is a hugely popular children's designer brand that sits alongside the girls Scotch R'Belle label. Whether you have a formal event to attend or just like to keep a keen eye on style, this blazer is a real head turner. Usually priced at £69.99, this is far more than a 'one-off use' piece and is versatile enough to match with trousers, shorts or jeans to become a real multi-occasion jacket. Priced in the sale at £46.99, this is a key investment piece that will see them through any season
Whether you are a new parent or a self-proclaimed expert, baby sleeping bag is always one of those purchases that you never live to regret. Indeed, such as their popularity, that well-known designer labels are keen to have their own version of this must-have item.
With a cost price of £48.99 but in the sale at £32.99, this Absorba girl's sleeping bag brings you assured quality. Designed with a subtle yet effective combination of upper candy pink and white slim stripes completed with fun and contemporary polka dots, this is a sleeping bag for the very youngest of fashionistas.
Visit our website at milkandhoneykids.co.uk
We look forward to seeing you soon!
Telephone: 01423 564615
Email: [email protected]
Featured Listing
20% off at Azendi Jewellery
Exclusively for Mumbler readers, Azendi is offering 20% off any full priced item in their Harrogate store. Located in Station Square opposite Harrogate train station, Azendi specialises in contemporary sterling silver, gold vermeil and precious stones. From traditional bridal pearls and precious diamond gifts to modern sterling silver designs, Azendi offers a wide choice of jewellery for any occasion.
All purchases receive a complimentary gift wrapping service which makes any gift look extra special. Each piece of jewellery is first presented in an elegant display box, then wrapped and hand-tied with a beautiful ribbon.
Open Monday-Saturday: 9.00am-5.30pm. Sunday: 11-5pm
Website www.azendi.com
Twitter https://twitter.com/azendi
Facebook https://www.facebook.com/AzendiJewellery/
T&Cs Offer only valid on full priced jewellery. You must quote 'Harrogate Mumbler' and sign up to the free Azendi mailing list in-store to claim this offer.
Featured Listing
Flutterlily is a friendly boutique situated on East Parade, Harrogate. We stock a beautiful handpicked selection of maternity wear, children's wear, gifts and accessories which are either brand new, handmade or pre-loved. We are exclusive stockists in the area for Isabella Oliver maternity & nursing wear, and Kite Clothing for children.
Flutterlily's aim is to provide customers with the opportunity to buy beautiful products within a welcoming environment. There's a small area for your little ones to colour in and play with toys whilst you browse, and there are no steps leading in to the shop so it's nice and easy to come in with a pushchair! We also have one parking space directly outside, and there's free 3-hour disc parking on the street (discs are available in store).
Our pre-loved section is rapidly growing and very popular. All items are in excellent condition, and it gives you the opportunity to buy designer and high street brands for a fraction of the price. Pre-loved stock arrives on a daily basis so make sure you follow the Facebook page and check the website for new arrivals!
You can also shop online, and either select free delivery to store or have items posted to you. There are lots of products online which aren't available to purchase in store. Visit www.flutterlily.com
Follow us on Facebook, Twitter and Instagram:
Twitter: @_flutterlily
Instagram: @_flutterlily
Featured Listing
MID-SEASON SUMMER SALE WITH UP TO 50% OFF ON CLOTHING AT MILK AND HONEY!
Pop into our gorgeous store on Cheltenham Parade (behind the theatre) to see our full selection or you can also shop on-line at www.milkandhoneykids.co.uk
Below is a selection of the fantastic reductions in our mid-season sale.
Featured Listing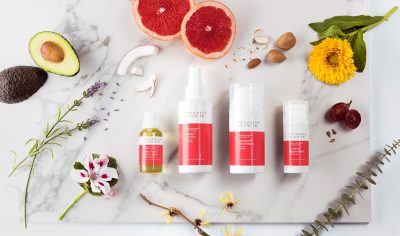 My Expert Midwife is the most honest, straight-talking pre-and-post-natal product range for mums to be and new mums. Developed by Harrogate midwife and mum duo Lesley and Claire, the four launch products – Spritz for Bits, No Harm Nipple Balm, Fantastic Skin Elastic and Peri Prep Your Bits – have been designed to provide a highly-effective solution to the physical side effects of pregnancy, birth and motherhood.
From irritated, stretching skin and sore, cracked nipples to vaginal swelling, perineal tears and episiotomies, the My Expert Midwife range is specially formulated to soothe, calm, prevent infection and aid healing, providing women with the safest ingredients necessary to restore body confidence.
Order online from https://myexpertmidwife.com/ and receive free postage and packing.
Follow us on Facebook and Twitter
You can watch the Harrogate Mumbler product review of the "My Expert Midwife" range here!
Excuse the state of me on this late night video but I wanted to share these lovely products by My Expert Midwife straight away

Posted by Harrogate Mumbler News Page on Wednesday, 15 March 2017
Featured Listing
Little Star Co is a beautiful on-line baby boutique run by Harrogate mum Anna. Little Star Co offerhuge selection, all personally chosen by Anna so you can feel comfortable you are making the right choice for you and your new arrival. They have created an on-line shopping experience that is friendly and inviting and have carefully selected products that we believe in and would use ourselves.
They have a fantastic selection of prams, car seats, highchairs, bouncers, gifts, clothing, accessories and lots, lots more! Your can view all of these gorgeous items at www.littlestarco.com.
Baby bundles by Jessica provides luxury handmade gifts for mums-to-be and newborn babies.
The nappy cakes are perfect for baby showers and always include pampers
nappies, blankets, muslin squares and a soft toy. Nappy cakes are made to order in pink, blue or a neutral design of your choice and wrapped in cellophane to make a beautiful present. Labour and birth hampers with secret advice inside make them an essential gift for any mother.
Contact Jessica Clarke on 07752827237
We are an online store selling hand made duffle coats for children.
Created in a wide variety of unique designs, with plenty of options to choose from.
Kids LOVE to wear these fantastic coats.
Keep them warm… and let their imaginations run wild!
Check us out on Etsy
https://www.etsy.com/shop/EdanAndRubix

Harrogate's newest children's shop has opened  at 45 Cold Bath Road. With a focus on providing gifts and clothes for children aged 2 to 12, the shop is run by  local mum who found a market opportunity for unique, high quality children's presents and gifts.
Little Alligators is the UK distributor for Twirly Girl skirts and brings a range of exciting continental brands to Yorkshire, from Denmark, France, Netherlands and Switzerland.
Little Alligators — EAT * SLEEP * DRESS * PLAY
45 Cold Bath Road, Harrogate, HG2 0NL (Tuesday to Sunday)
Email: [email protected]
Tweet us or find us on Facebook 
www.littlealligators.com
Mama's natural choice for Bump, Birth & Baby – natural, organic and practical products for each stage of the baby journey
Mama Natural is a source of natural, organic and practical products for Mama and Baby. All of our products have been carefully selected and grouped into recommendations for each stage of the baby journey.
Our aim is to make it easier for parents who prefer the natural choice to find all the products they need in one place. At www.mamanatural.co.uk you can shop for the stage of the baby journey relevant to you – Bump, Birth or Baby.
MUMBLER SPECIAL OFFER – APPLY CODE MUMBLER10 AT CHECKOUT FOR 10% DISCOUNT (terms apply)
Milk and Honey are an independent children's retailer selling clothing, toys and gifts. Our aim is to bring the best quality clothing and unique toys/gifts at affordable prices.
We stock a huge range of brands in store so there is something for everyone right from new born to 16 years.Our baby grows start from as little as £14.99, Girls dresses from £24 and boys tees from
£14.99. We stock brands such as Ralph Lauren, Pepe, Levi (the best fitted jeans ever), Scotch & Soda, Emile et Rose, Kite, and petit Bateau to name but a few.
Find us at 14-16 Cheltenham Parade, Harrogate HG1 1DB
Tel 01423 564615
We're a brand new online retailer selling fun and stylish clothes for babies and toddlers. 
The majority of our products are from small, independent brands based within the UK
 and we 
love nothing better than finding new and exciting brands to stock.