We have been hearing some of your wonderful stories about your own experiences of being a son or daughter of a foster carer. This is what Jess, whose mum is one of our foster carers, had to say about some of the challenges she has faced being part of a family that fosters.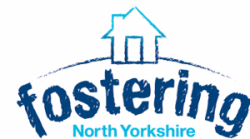 "I was 9 years old when my mum started fostering. Me and my sister had a pretty good understanding that not everyone in the world had a great upbringing and some people struggled even with basic human necessities like food and shelter. In our time as a foster family, the placement that hit us the hardest was two young boys, one aged 2 and the other 8 months. They were brought to our house by the police; barefoot, dirty and wearing pjs which didn't fit.
The eldest boy was so affected by what he had witnessed that he didn't speak a single word. My sister and I had developed a deep sense of empathy from our mum who had always looked after and cared about the welfare of others and despite all the hard times, I have had some wonderful experiences fostering. I think the best thing is knowing that you made an impact in someone's journey from being scared and knowing only anger and hatred, by welcoming them into our home and showing them kindness – and that they deserve to be loved and people do care for them."
If you have space in your home and in your life, and think you and your family could show kindness and empathy to a child when they need it most then call our fostering team for an informal chat on 01609 534654 or visit our website for more information
Make a difference, change a life.
*Sponsored Blog