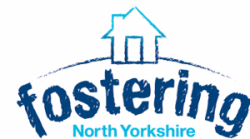 Fostering North Yorkshire needs you!
We want to hear from people who could make a difference to the lives of children and young people across the county.
Fostering North Yorkshire is your local fostering service, and we've been supporting families across the county for over 35 years. We're part of North Yorkshire County Council and our foster carers look after over 300 children a year. The foster carers come from a wide range of backgrounds and family make-up, but what they all have in common is their desire to provide a secure and welcoming home for some of the county's most vulnerable children.
In return we offer the best training available and competitive financial packages with generous tax free allowances for each child or young person you foster. And we're there whenever you need us, 24/7, 365 days a year.
Contact us at Fostering North Yorkshire
Email:fostering@northyorks.gov.uk
Web:www.northyorks.gov.uk/fostering
Facebook: facebook.com/FosteringNorthYorkshire/
Phone: 01609 534654