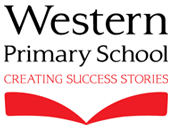 Part-time 16 hours per week, initially Fixed Term to 31/08/2018.
Salary £5,541.20 (actual) per annum. £7.78 per hour.
Immediate start available.
Working Hours: Mon & Tues 10:30am – 2:00pm, Weds, Thurs & Fri 11:00am – 2:00pm
A passion for delivering an efficient catering service operating to the highest standards of food safety? We believe that healthy eating is an important aspect of education! Fueling our children with the knowledge and inspiration to eat a balanced diet runs right through our school.
Come and support our Catering Team by delivering daily catering and food preparation tasks, whilst engaging with our children and staff teams over lunch service times. From healthy snacks served daily, to competitions for healthy packed lunches – we encourage all our children to eat well. Our hot lunches are an excellent source of nutrition, very good value and are prepared on site every day, with fresh local ingredients where available. Lunch is available for all children in nursery through to Year 6. We are proud to say that more children than ever before are now enjoying our hot school lunches.
We are looking for a skilled and enthusiastic Kitchen / General Food Service Assistant who can work alongside our Lunchtime Manager to carry out basic catering tasks such as weighing-up food, sandwich preparation, preparing fruit and vegetables for cooking, making sauces, and removing items from ovens prior to service. You will assist in maintaining the kitchen and service areas: putting out and storing dining furniture as needed; performing general daily tidying and cleaning to Food Hygiene and Health and Safety standards.
This really is a great place to work and learn and the post would be ideal for you if you are customer service focused, courteous, energetic and looking to extend your skills into an education setting.
For further details, to request a paper based application form, or to speak with a member of our HR team, please call: 01423 535641 or email:  recruitment@harrogategrammar.co.uk
Alternatively, please call into Western Primary School reception and collect a paper application form from our staff team.
We welcome applicants of all ages, cultures and backgrounds.
Western Primary School is committed to safeguarding and promoting the welfare of all its pupils. The successful candidate will be required to undertake a criminal record check via the DBS. We welcome applications regardless of age, gender, ethnicity or religion.
Mrs. Cheryl Smith – Headteacher
Click here to download the full supporting document pack as a PDF