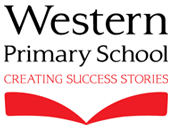 General Teaching Assistant (Inclusion Team) with Midday Supervisory Assistant – mornings
Part-time 20 hours per week (Mornings), Fixed Term to 31/08/2018.
Salary £7,432 to £7,848 (actual) per annum. Immediate start available.
General Teaching Assistant – 15 hours per week (every morning 8:55am-11:55am)
Band 4 SCP9-13, £7.97 – £8.55 per hour, Actual salary* – £5,748.48 – £6,134.61 * includes pro-rata annual SEN Allowance £1,239 FTE
Midday Supervisory Assistant – 5 hours per week (every lunch time 12:00pm-1:00pm)
Band 3 SCP7-9, £7.83 – £7.97 per hour, Actual salary – £1,684.51 – £1,713.49
Skilled at delivering exceptional learning support and interventions that nurture happy children?  At Western, we take a whole school approach to Inclusion.
Every member of staff is an essential part of the Inclusion Team. We work together to ensure every child in every class achieves the best possible outcomes (academically, socially and emotionally). We care about the development of the whole child. After all, happy, relaxed, confident children make better learners!
Come and join our highly skilled and friendly staff team: you will work as part of our inclusion team, working across the school, and supporting our children's learning, emotional, social and mental health needs.  The role will involve working with both groups and individual students under the direction of the SENCO / class teachers and other appropriate staff and will involve the delivery of various interventions.
In joining our team, the role will also include Midday Supervisory Assistant duties to ensure a safe and caring environment is provided throughout the day. This really is a great place to work and learn and the post would be ideal for you if you are a skilled GTA practitioner, forward looking, energetic and focused on achieving excellence for the children you support.
Our expectations are high because we believe that our children deserve the very best we can offer. In return, you will have the opportunity to work with enthusiastic and motivated children and colleagues who want to be the best they can be. As a 'learning' school we can offer you opportunities to further develop your skills, knowledge and experience through on-going career development in its widest sense. For further details and access to our on-line application form, please visit: www.rklt.co.uk/vacancies
Click here to download the full supporting pack as a PDF
Closing date is 12noon Monday 16th October 2017.
Interviews are expected to be held on the 19th or 20th October 2017, for your advance planning.
We encourage all applicants to apply using our online form, however if you would prefer to receive an application pack, please email the Red Kite Learning Trust HR Team: [email protected]
_________________________________________________________________________________
Western Primary School is committed to safeguarding and promoting the welfare of all its pupils. The successful candidate will be required to undertake a criminal record check via the DBS. We welcome applications regardless of age, gender, ethnicity or religion. Mrs. Cheryl Smith – Headteacher