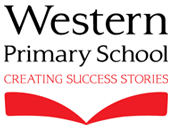 Immediate start, fixed term initially until July 2019
Working hours: 32.50 per week.  8:30am to 3:30pm Monday to Friday
There will also be the requirement to work at least one evening at our after school club from 3:30 up to 6:30 at the latest on a claiming basis.
General Teaching Assistant (GTA) – 28 hours 45 minutes per week £16,755 to £17.391 FTE per annum Actual Salary: £11,111 to £11,533 per annum
Midday Supervisory Assistant (MSA) – 3 hours 45 minutes per week £16,495 to £16,755 FTE per annum Actual Salary: £1379 – £1,400 per annum
Additional staff benefits include access to a wide benefits and discount scheme plus membership of the Local Government Pension Scheme.
---
Proven Early Years' experience? Passionate and committed to providing outstanding learning and play to provide a varied & sensory curriculum? If so, this could be the ideal role for you!
Western Primary School is an award winner in the provision of nursery care. We are seeking a new team member to join us in a role which will be fixed term in the first instance. With a proven early years' mind-set, you will plan and contribute to an enjoyable first experience of learning through play. You will be level 2, or preferably level 3 or equivalent, and interested in working full time, term time only. You will be responsible for specific children, developing relationships with children and parents to make their first experience of Western an enjoyable one. You will be instrumental in planning for the children with the teacher providing a varied and sensory curriculum.
If you are enthusiastic about Early Years and children's development and enjoy working and being part of a team then we are confident that our school and nursery will not disappoint you! We welcome applicants of all ages, cultures and backgrounds. For more details about our school, please visit: www.western.n-yorks.sch.uk
Candidates are encouraged to complete our online application process. To apply visit rklt.co.uk/vacancies
If you would like further information regarding the post please contact Mrs Ali Knott, School Business Manager, by email: knotta@western.n-yorks.sch.uk
Closing Date: Friday 19th October at 12:00 Noon with interviews being held on the afternoon of Thursday 25th October.
Western Primary School is committed to safeguarding and promoting the welfare of all its pupils. The successful candidate will be required to undertake a criminal record check via the DBS. We welcome applications regardless of age, gender, ethnicity or religion. Mrs. Cheryl Smith – Headteacher
Click here to download the full supporting pack as a PDF