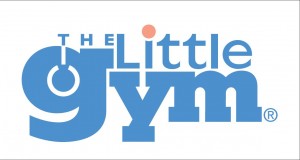 The Little Gym Harrogate offers progressively structured classes and a positive learning environment to create opportunities for your child to try new things and build self-confidence, all with a grin that stretches from ear to ear!   Trained instructors nurture happy, confident kids through a range of classes like parent/child classes and gymnastics, plus fun extras like parties, camps and more.
We wanted to kick off the new year with some amazing offers for both new and current members. So throughout the month of January we will be running the following offers:
***2 WEEKS FREE***

Simply book your introductory visit with us and if you become a member within the month of January you will get your first 2 weeks absolutely free!!
***£50 OFF BIRTHDAY PARTIES***
No matter when your little one's birthday is, if you book a party with us within the month of January you will save yourself £50 off the price. That means members will get a party for £200 and non-members will get a party for £250. Check out our birthday info here for more about our party package.
***15% OFF FOR BUGS***
Bugs is the name we give to our 4-10 month olds here at The Little Gym. If you have a new little one in your life and you're looking for some serious fun then why not sign up with us? You can get 10 sessions to use for just £76.50!! Look at the schedule here to see which Bugs class would work for you!
For more information on any of these deals don't hesitate to give us a call on 01423 701560 or email us on harrogate@thelittlegym.eu.
1 Cardale Park, Harrogate, HG3 1RY
*Advertorial blog for The Little Gym Harrogate