Featured Listing
Little Crickets Pre-school offers a safe, happy and friendly environment, for children aged 2-5 years.
Our passionate, experienced staff provide children with an abundance of exciting and challenging play opportunities to develop their natural curiosity and desire to learn.
We are located at the Harrogate Cricket Club within our own building, with plenty of enriching indoor and outdoor space.
Our pre-school is open Monday- Friday, 9am-3pm, during term-time, morning, afternoon or full day sessions are available.
Please call to arrange a tour or to find out further information.
LITTLE CRICKETS PRE-SCHOOL
Harrogate Cricket Club Grounds,
St. George's Road,
Harrogate,
HG2 9BP
01423 561352
Featured Listing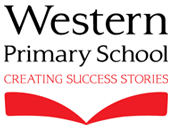 If you are looking for high quality care with teacher led provision and a child centered learning environment Western Primary School Nursery and Pre-school on Cold Bath Road offers a variety of term time sessions for children aged 2 to 4. Your child does not have to be in Western School's catchment area to attend.
Provision
We offer a range of term- time options which include places for parents looking to take up their 15 and 30 hour entitlement. Breakfast club available from 7.30 a.m. and after school sessions available from 3.20 p.m.- 6.30p.m. Free taster sessions available, please contact the school for details and charges. A specialist two year old room offers nursery care for our youngest children and our vibrant pre-school room is an exciting place to play and learn for our 3 to 4 year olds. If you would like to come for a visit and find out more please do not hesitate to contact us.
T 01423 502737
e nursery@western.n-yorks.sch.uk
Burn Bridge Pre-School
Are you looking for a happy, friendly pre-school setting for your child? Burn Bridge Pre-School has a caring, individual approach to your child's care, learning and development. Recently rated 'good' by Ofsted, the setting is well loved by children, parents and staff alike.
Burn Bridge is registered for children aged 2 years and above (funding for 3 year olds) and currently has a few vacancies for this term and is also taking bookings for the rest of the year.
Sessions currently running:
*****Now running daily add on sessions from 9.00-9.30am ******
Monday: 9.30-12.30
Tuesday: 9.30-1.00 (inc lunch club)
Wednesday: 9.30-12.30 & 12.30-3.00
Thursday: 9.30-12.30 & 12.30-3.00
Friday: 9.30-12.30
Please enquire for current fees.
You are warmly welcome to come and look around, chat to the staff and find out more about us. Please call Jo to make an appointment.
Pannal Methodist Church Hall,
Spring Lane,
Burn Bridge,
HG3 1NP
Tel: 07804068631
Busy Bees Pre-school offers childcare and play-based learning for children aged 2-5 years of age. We are located in a purpose-built modern building in the grounds of Pannal Primary School in Harrogate in a lovely rural setting. We are open daily during term time and offer morning, afternoon and full day sessions. Free funded places are available for over 3s. Please contact us to arrange a visit or a free taster session. Tel 01423-870351
Website http://www.busybeespannal.org/
Community-run pre-school with plenty of indoor and outdoor space to stimulate early-years learning.
From 18m to school, funded places for 2, 3 and 4 year olds.
Open 8.30- 3.15 – flexibility for you to chose morning, afternoon or full day sessions on the days which suit you.
Tel. Jo on 0777 6078346 / 01937 844239
provides a happy, stimulating and secure environment for pre-school children aged 2-5 years old. We are located on the Harrogate Cricket Ground where we have a fit for purpose building with plenty of space both indoors and outdoors.
Oatlands Pre-school is situated in the former Methodist Church (now Oatlands Community Centre) premises on Mount Street, Harrogate. 
Our pre-school has been established for over 40years and we are regularly inspected by Ofsted.  Special care and attention is made possible by the high ratio of trained staff to children.  All our practitioners are professional, qualified, experienced and focussed on achieving the best outcomes for every child in their care.
Oatlands Pre-school offers flexibility to parents and carers who may wish to drop their child off earlier with two 'Extra Access' options, an Early Drop off session of ½hour from 08.30am – 9.00am or a Late pick up session of ½an hour from3:30pm – 4:00pm – these sessions run before and after the core hours and are available at an additional charge noted below.
Our core opening hours Monday to Friday (term time only) are:
Morning session: 9:00am until 12:30pm
Afternoon session: 12:30pm until 3:30pm. 
We provide a fun and stimulating environment which will positively enrich your child's learning and development.  We offer activities and opportunities which help the children get a good start in life so they are ready to flourish when they start school.
Penny Pot Pre-School & Creche is open for all the community, we are based on Penny Pot Lane in Harrogate,open 8.30 – 5.30 monday to friday, extremeley competitive rates, we have recently received an Outstanding in all areas report from Ofsted, large carpark available, very friendly staff, please call on 01423 501460 to come and visit
St Josephs Playgroup and Preschool – 281 Skipton road, Harrogate, HG1 3HD
Monday 9 – 12
Tuesday  (Preschool day children attending reception the following year) 9 – 1pm
Wednesday 9-12
Thursday (Preschool day children attending reception the following year) 9 – 1pm
Friday 9-12
number:07792 657808 –
email 580630@nyey.co.uk or website http://www.stjosephspreschool.net/
At the Village Pre School, Sicklinghall our experienced staff provide exceptional care for children aged 2-4 years.  We offer a safe, fun and caring environment in an idyllic village setting with a large outdoor space.  We encourage independent thinking through free-flow play complemented with more structured activities to help get your child's learning off to a good start.
For further information please call our Pre School Manager on 07765 697642.