Trusted trades are a compilation of trades people based in and around Harrogate who are genuinely recommended by Mumblers.
If you have received excellent service by a tradesman/woman and want to include them in this list then please contact us here with your recommendation, a brief description of their work for you and their contact details.
If you do use one of the trades people listed here make sure you tell them about Harrogate Mumbler!
All basic listings here are genuine recommendations and therefore are free of charge, however if you are a tradesperson who is already listed here and would like to upgrade your listing to a premium slot then please see our advertise with us section for pricing details.
The smallish print; I have put this list together as I know from personal experience how much of a nightmare it can be when you need something done, but have no idea who to call and how much is a fair price for the job. I hope it will be a good starting point for you but I would always recommend that you get a couple of quotes and then make your own choice. We at mumbler can't take any responsibility for people listed here so if you do have any feedback (good or bad) then let me know here and if necessary I'll remove the listing.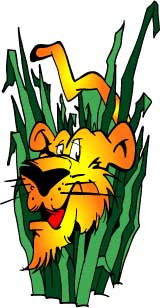 www.lyonlandscapes.co.uk
We are a small, family run team based in Harrogate. We pride ourselves on offering a personable and friendly, yet knowledgeable service covering all aspects of landscaping from tree work to fencing, turfing to hedge trimming.
We are the team that can be trusted to deliver the best result in your garden.
Please call rob for a free quotation on : 01423 541134 or 07966545973.
Alternatively, please email lyon.landscapes@hotmail.co.uk.