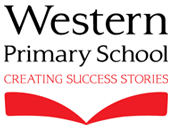 General Teaching Assistant based in Nursery (2–3-year-olds) + MSA each day. The role will also include After School Club Assistant (minimum of 2-3 evenings per week)
Are you passionate and committed to providing support and encouragement which can develop a lifelong love of learning in our children?
GTA/MSA fixed term contract until August 2023, 32.5 hours per week. The following working pattern applies.
· 8:30am to 11:15am (Mon-Fri) GTA
· 11:15am to 12:00pm (Mon-Fri) MSA
· 12:30pm to 3:30pm (Mon-Fri) GTA
GTA After School Club
· Minimum of 2-3 evenings per week (days to be agreed)
· 3.30 pm- 6.30 pm
Salary
· General Teaching Assistant (GTA) actual – £12,666 per annum
· Midday Supervisory Assistant (MSA) actual – £1,596 per annum
· After School Club Assistant (GTA)- £9.36 per hour
The role;
To support the nursery children's learning and emotional, social and mental health needs
Interact with nursery children in a manner that supports the development of their ability to think, learn & develop whilst recognising and responding to their individual needs
Encourage children to interact and work co-operatively with others and engage all children in activities
Assist with playground activities as required and lunch time support with groups of children
Assist with After School Club and supporting activities (days to be agreed).
What we can offer you…
An opportunity to have a huge impact on the outcomes of our young people.
Great facilities, resources and a positive working environment
Access to continuing professional development via Red Kite Learning Trust and Alliance network
A clear set of shared values and a strong culture of respect which underpins everything we do, making our school a fantastic place to work
An opportunity to work with AMAZING children and colleagues!
Western Primary, as part of Red Kite Learning Trust, is a fantastic place to work and learn and we are confident that our school will not disappoint you!
For more details about our school, please visit: www.western.n-yorks.sch.uk
To apply for the role, please complete the online application form on our website www.rklt.co.uk/vacancies
To view & download the supporting information in PDF format, please click here.
Closing date:  Monday 5th September
We look forward to hearing from you!