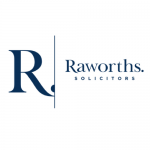 Could a new consultation be the beginning of the end for fault based divorces?
Fault based divorce has been around for a long time and for those who have been through a divorce they will be familiar with the aggravating nature of being involved in a process that insists on attributing blame-even if there isn't really anyone at fault.
For many, the recent news that the Ministry of Justice is consulting on a proposed change to divorce law has been welcomed. The Matrimonial Causes Act was implemented in statute in 1973 and stated that in order to petition for a divorce, a party had to prove that the marriage had irretrievably broken down by alleging that the other party was either at fault, had committed adultery or behaved inappropriately or that there had been a significant period of separation.
It has been recognised by family lawyers for as long as I have been practising, that using fault based grounds for divorce has created huge distress and unnecessary acrimony in cases where couples had drifted apart over a period of years and didn't want to wait another two years to move on with their lives.
Although family law has recognised and campaigned for the need to change it – particularly set against the backdrop of counties such as the USA where no-fault divorce has been available for years- it has taken a recent high-profile case of one couple (the Owens) to bring into focus just how out-of-step the law really is with how we live our lives today.
In this instance, Mrs Owen's Petition was rejected for not having sufficient behaviour to convince a Judge that it would be "unreasonable to expect her to live with" Mr Owens. It created an opportunity to reform the law which is long overdue.
You would therefore be forgiven for thinking that what would naturally follow would be a change in the law, however in response to the Owens case, the Ministry of Justice has announced that they will consult on a proposed change. A consultation? Whilst this is welcome recognition of the inappropriateness to apportion blame in matrimonial cases and to meet the needs of families already under strain, it is unlikely to be a quick fix.
The law has never been known to move quickly, even when it is recognised on both sides of the benches that reform is overdue. We might be a step closer to a no-fault divorce but in the meantime, if you simply can't wait for that reform to find the statute books, then you better make sure you choose a solicitor who will try to keep any allegations to a minimum.
For advice on this, or any other aspect of family law, please contact
Carmelita Ardren, Head of Family Law at Raworths