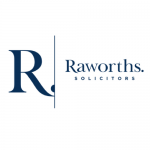 Carmelita Ardren is the head of the family department at Raworths Solicitors
Last week was Cohabitation Awareness Week a campaign run by Resolution, the umbrella organisation of family lawyers, to raise public awareness about the lack of legal protection for couples who choose to live together without getting married.
Cohabiting couples are the fastest growing family type in the UK, there's currently a staggering six million people living together in this way, that's 17% of all families.  This is all well and good, however after two years cohabiting, many people think they have legal rights due to the myth of the 'common law' marriage. The harsh reality is that you can live with someone for many years, have children together and then one party can simply walk away from the relationship without any real financial responsibility. Other than a patchwork of ill-fitting laws, complex and expensive to pursue, there is little to do and this can have a huge impact – on women particularly- where mothers have given up or reduced their work to care for young children.
This reality is not helped by the increasingly limited access to public funding, so that people in need of legal help can't access it. One suggestion has been to have some legal protection enshrined in statute for cohabitants who suffer from 'relationship generated disadvantage', to protect those who really need it, something Scotland already has.  In pursuit of a fairer system in 2007 the Law Commission recommended affording rights to cohabiting couples in certain circumstances, yet it failed to gain any momentum and ten years later it continues to gather dust on Parliament's floor.  The commission suggested, amongst other things, a system where legal rights would be registered with an opt-out for those not wanting to participate. Perhaps one of the reasons these proposal have never been acted upon is because many have argued that if you intend to create legal rights with your partner, then why not just marry where there is a whole raft of well-established matrimonial legislation?
So today we are no further forward and the lack of awareness amongst cohabiting couples about their legal rights (or lack of them) has not improved. Many are shocked to realise they have no legal re-course whatsoever in the event of a split and unfortunately it is predominantly women who lose out financially, particularly if they have sacrificed careers to raise children.
There is a solution, albeit not as comprehensive as the rights afforded to married couples but in the first instance cohabitants should be aware of their rights. It's a sensible idea to have an open discussion before you start living together and agree what should happen if the relationship breaks down. Try to get the key points in black and white, in the form of a cohabitation agreement, this will provide you a framework should the time come that you need it.
You don't need to be frogmarched down the aisle to gain some basic protection but having a ring on the finger will always afford greater protection and certainty.
For any information or advice please contact: