I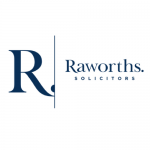 n this age of technology that we live in, research has shown that our smart phones and tablets are never usually more than a meter away from us at any one time. I have to say this is true for me and that on occasion my smart phone has practically had to be surgically removed from my hand!
Such easy access to technology has led to a rise in covert recording of incidents, events or circumstances which people are increasingly trying to use as evidence, particularly during divorce, separation or child related issues.
I have seen a marked increase in queries about the filming of events or clients wanting to film their children covertly. For example, during a handover of children to the other parent, or voice recordings of conversations with professionals such as teachers or social workers, when involved in court proceedings.
I had a case very recently where an unrepresented parent had covertly voice recorded a CAFCASS officer during a meeting and she attempted to use this in court. In that case, the magistrates would not allow the recording and referred to it as being 'wholly inappropriate'.
In cases that involve children we are increasingly seeing parents film their child to evidence their feelings or preferences, something which can leave the child feeling conflicted and can cause longer term damage. This is a real concern for the courts and family lawyers.
This underhand behaviour is concerning and, worryingly, more often I find I am having to [] advise clients about the possibility of their phone having a spying application installed. On occasion, they have needed to have their phones examined by an expert, as such spyware is usually undetectable by the user. The scenario arises for example, where a client might have had a private conversation with a friend or relative such as their mother. Their mother is the only person the client has had the conversation with and the only person who will know the content of that conversation. The client is confident that their mother will not under any circumstances have broken their trust and yet the other party is able to relay the content of the conversation to the client, either directly or through a solicitor's letter.
In these circumstances, it is possible that the smartphone has had spyware installed, enabling a third party to access messages and listen to calls, or more frighteningly, it can be used to record conversations, even when the phone is not being used, if the telephone is in the same room.
So, are covert recordings legal?
There are several elements to this:
(1) The law does not prohibit such recordings for 'personal use, family use or household affairs' however the court can limit its use …
(2) … but a word of caution – such recordings will only be allowed to be used in Court with the judge's permission and then only in limited circumstances, and inappropriate use can lead to a breach of an individual's data which is an offence.
(3) The recording itself may show a Breach of Confidentiality if 'published or distributed' and this is a very fine line to tread.
(4) Finally, the use of spyware on mobile phones is illegal under the Computer Misuse Act. However there can be a grey area and this is if the person spying owns their spouse's phone. As this is relatively new technology it is yet to be fully tested, however installing such applications can also be evidence of control or abuse and therefore it's use would be strongly advised against.
How will the court deal with recordings?
This will vary significantly from judge to judge and will depend upon the circumstances. Some judges will refuse to allow such recordings, viewing them as fundamentally wrong, others may consider them. However, any recording must be 'relevant' and as with the introduction of any evidence it must assist the court in determining the issue it is considering.
So in answer to the question is it acceptable or an absolute 'no no' to make such recordings – my advice is that if you are tempted to record events or your children for 'evidence' secretly, you need to consider very carefully what the consequences of these actions could be and to seek legal advice; more often than not it is seen by the courts as being not appropriate and when it comes to installing spyware on another person's phone the advice is generally not to.
If you have any questions about this issue or any other family related legal queries you can email me at jo.lofthouse@raworths.co.uk or contact myself or one of my colleagues on 01423 566666