For children starting reception September 2022!  For more details on how to apply please visit North Yorkshire County Council Website .  Applications open from 12 October 2021 and the closing date for on time applications is 15 January 2022.
Please see below for details of local primary school open days.  We will update this page as we receive more information.
---
---
Please call 01423 563760 or email  to book a tour!
---
Follifoot & Spofforth C of E Primary Schools
We personalise visits for anyone thinking about joining our Federation family.  Please contact either school office to arrange a visit anytime this term.
Both schools warmly welcome children from their villages, as well as Harrogate, Knaresborough and Wetherby.  All children in our Federation benefit from starting school life in Spofforth School's dedicated Early Years class with its fantastic outdoor provisions.
Spofforth: 01937 590655 admin@spofforth.n-yorks.sch.uk
Follifoot: 01423 87258 office@ffspschools.co.uk
---
Grove Road Community Primary School
Please come and see what it means to be a member of Team GR!
Choosing a school can be a difficult decision, we believe that the best way to be informed is to visit the school and see the children and teachers in action.
This year we are delighted to be offering personalised one-to-one tours with the Headteacher, Mr Parkhouse, where you can see the whole school and ask any questions you may have.
We are an inclusive and welcoming school and we offer a learning community that embraces every opportunity to offer an exciting, social, multi-cultural and pioneering educational experience for each and every one of our learners.
To book your appointment please either ring the school office on 01423 506060 or email Mrs Pitt Business.manager@groveroad.n-yorks.sch.uk
---
Open Days on 21st October and 4th November 2021
The school benefits from fantastic outdoor space with two playgrounds, an adventure trim trail and a large playing field. This summer we have installed a fantastic multi-sports pitch, to be used throughout the year by all year groups. From 2021, we are delighted to offer Forest School to promote inspirational outdoor learning to develop confidence and self-esteem in a natural environment.
Our Early Years classrooms are open plan and offer a wealth of hands-on, child initiated learning for our Reception pupils. Early Years have a dedicated outdoor area with free-flow access all year round. Year 6 have separate purpose built classrooms, which promotes independence before their move to high school. The majority of our children go on to study at Harrogate Grammar School. Our school has a dedicated sports hall, music room, ICT suite and library.
Please click on the link below to find out more about our wonderful school.
Rossett Acre Primary School – Excellence and happiness for all
---
St Joseph's Catholic Primary School
Tel: 01423 562650
Email: admin@stjospehsharrogate.org
---
St. Peter's C.E. Primary School
Our vision of SHINE influences all aspects of school life including our admissions. An integral part of our vision is 'I – Inclusive and respectful'.
This aspect of our vision strongly influences our approach to admissions and the highly inclusive nature of our school. We are proud of nurturing ethos that supports all children.
As well as serving our immediate parish locality, we also welcome children and their families from beyond. We are proud that many families actively choose St Peter's and happily welcome children from beyond the immediate catchment.
We highly recommend that anyone considering sending their chid to St Peter's at the start of or part way through the primary school journey visits to see our vision in action for themselves.
We warmly welcome visits to our school for anyone considering sending their child to St Peter's. If you are thinking of sending your child or children to us, please get in touch to arrange a visit. You can do this by contacting the school office. Please see our website  for a list of the Open Days we are currently taking bookings for.
4th October  9.00am 1.00pm 5.00pm
5th October  9.00am
7th October 9.00am and 1.00pm
11th October 9.00am 1.00pm 5.00pm
12th October  9.00am
Friday 15th October 9.00am and 100pm
Wednesday 20th October 9.00am and 1.00pm
Wednesday 3rd November  9.00am and 1.00pm
Monday 8th November  9.00am and 1.00pm
12th November 9.00am and 1.00pm
22nd November  9.00am and 1.00pm
25th November  9.00am and 1.00pm
If none of these dates or times are convenient please do contact us to arrange a visit to suit the needs of your individual family.
Email: admin@stpeters.ycway.uk
Tel: 01423 569684.
---
St Robert's Catholic Primary School.  Please contact the school to arrange a tour admin@st-roberts.n-yorks.sch.uk
---
Tuesday 2nd November                – 9.30am & 10.30am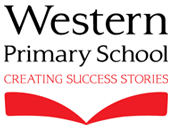 Wednesday 3rd November          – 9.30am & 10.30am
Thursday 4th November               – 9.30am & 10.30am
Friday 5th November                     – 9.30am & 10.30am
Monday 8th November                 – 9.30am & 10.30am
To book a slot, prospective parents can email office@wes.rklt.co.uk with a contact name & telephone number, stating which date & time they would like to be booked in for. We will only be able to show parents around who have pre-booked this way.
---
Book your personal tour at Willow Tree Primary School today!
Willow Tree Primary School are holding individual school tours for parents or carers who are looking for a Reception or Nursery place for September 2022. Making a decision about which school is right for your child can be difficult and we believe the best way to find out about us is to visit us in person.
It's a great opportunity to see Willow Tree in action and get first-hand experience of all our school has to offer. We're offering individual family tours between now and Christmas and these will be led our Headteacher and Deputy Heads, Mrs Davey, Mrs Daggett and Mr Hughes. To book, please call 01423 883551 or email the school office – admin@willowtree.n-yorks.sch.uk
If you're unable to attend a tour with us, we've also created a virtual tour video, starring some of our pupils – the best people to showcase what we have to offer. Narrated by the children, it gives a unique view of what life at Willow Tree Primary School in all about. You can watch the tour here. You can also visit our website for more information about our school.
---
Woodfield Community Primary School
This year at Woodfield Community Primary School we would like to offer you the opportunity to look around our setting on either:
Thursday 4th November at 9:30am – 12 noon.
or
Wednesday 24th November at 9:30am – 12 noon.
We offer:
· Amazing school fields, green space and many outdoor learning opportunities
· Small class sizes for individual support
· A computer suite, a technology room and a pupil cooking room
· 30 hour childcare places available for children aged 3-5 years old
· Creative and engaging curriculum
· A small urban school with great community support For more information, we invite you to look at our website  and our social media (Facebook and Twitter – @SchoolWoodfield).
To book your place at our Open Day please contact the school office 01423 566494 or email admin@woodfield.n-yorks.sch.uk.
If neither of these dates are convenient for you, please contact the school to arrange an alternative day and time. We look forward to meeting you and your family!
---
Goldsborough Church of England Primary School
New Starter Open Day Wednesday 24th November 2021 • Morning session 9.30am – 11am • Afternoon session 1.30pm – 15.00pm
Please contact the school office by email to arrange a conversation with the Headteacher or Class Teacher.
---
Oatlands Infant School 
This year we are offering a selection of dates for a tour of the school for prospective parents.  Please contact the school office on 01423 871036 for further details and to book a tour.  Additional information on the school can be found on the website.
---
Pannal Primary School
"If you would like to book a viewing to see our lovely school, please go on our website to book onto one of our viewing sessions and I will be delighted to show you round. " Jane Turner, Headteacher 01423 872407
---
Richard Taylor C of E Primary School
We are delighted to be able to welcome prospective parents back to school for a tour of the classes. Bookings are being taken now and can be made via the school office.
---
Scotton Lingerfield Primary School
Scotton Lingerfield Primary School is a small, friendly village school set in the heart of the countryside between the villages of Scotton, Lingerfield and Farnham.
We believe that every child is unique and every child can succeed.
*Last updated 19th Oct 2021