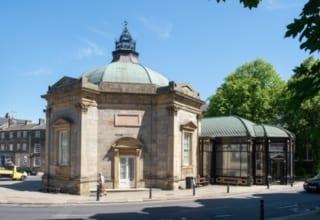 Harrogate Borough Council are looking for some help to improve their activities and facilities at Knaresborough Castle, The Pump Rooms and The Mercer Art Gallery.
In return for around 4 minutes of your time and opinions we will enter you into a draw to win an Annual 'Harrogate Museums Pass' (giving you free entry for a year to all 3 venues) and Harrogate Mumbler have added a £50 M&S voucher to the prize as an extra incentive!!
Draw will take place on or shortly after 1st June.
Please see the link below for the survey…..
https://www.surveymonkey.com/r/WX2373L
Thanks in advance
Harrogate Mumbler xx