Featured Listing
Classes are fun with singing and skill related activities. Physically your baby will gain greater muscle control and hand-eye co-ordination, alertness is also improved through word association such as "reach", whilst looking at and reaching for toys, which also stimulates the natural movement of their arms and legs.
Holding your baby in water is a fantastic bonding experience and rewarding too, as you interact and develop trust,  letting them float on their backs whilst singing twinkle twinkle little star and looking into their eyes is beautiful.  We teach you to take baby underwater and it fabulous when you sit at the bottom of the pool and see your baby swim to you!
For older children we focus on stamina and stroke techniques, whatever their age and ability.
Classes from 6 weeks old up to 14 years old, with classes in Harrogate on Tuesday afternoons at Spring Water School, High Street, Starbeck, Harrogate HG2 7LW
For more details on venues and class times click here.
Tel: 0333 8008345
Email: info@babyswimmers.co.uk
Website   
Facebook
Featured Listing
Follow in the footsteps of Yorkshire's own Olympic diver Jack Laugher by learning to dive at the Hydro.
With a five-metre high board, two one-metre and three-metre springboards, we offer one of the most successful diving development programmes in the country.
Keep on track with the Swim England Diving Award Scheme; the Diving 1-7 awards cover seven levels of progressive diving skills, starting at complete beginner and taking the diver through to club level skills.
Lessons are available Monday to Thursday evenings and on Sundays. You must be able to swim 50 metres and be at least six years old. We also run mid-week disability diving lessons.
Find out more at www.harrogate.gov.uk/diving
The Hydro, Jenny Field Drive, Harrogate, HG1 2RP, tel: 01423 556768
Featured Listing
Jump into swimming lessons with our Learn to Swim programme. Children can learn to swim at the Hydro, Starbeck Baths and Knaresborough pool. Lessons are taught by our friendly and fully-qualified instructors and we follow the Swim England learn-to-swim framework. They run seven days a week, all year round (including school holidays, but not over Christmas and New Year).
We help your child improve their skills in the water and use different colour bands (red to gold) to represent increasing ability levels. These combine stroke technique, water safety and stamina.
We also run one of the most successful disability swimming programmes in the UK. Swimming lessons for children with special educational needs, disabilities or who find mainstream provision too challenging run at the Hydro every Sunday. They can progress through our star scheme into our hot shot swim squad, and in partnership with Harrogate District Swimming Club are able to take part in a range of competitive opportunities.
For more information please visit www.harrogate.gov.uk/swimminglessons or email swimminglessons@harrogate.gov.uk
Alternatively speak to our staff at your preferred pool
• The Hydro, Jenny Field Drive, Harrogate, HG1 2RP | 01423 556768 | hydro@harrogate.gov.uk
• Knaresborough Pool, King James Road, Knaresborough, HG5 8EB | 01423 860011 | knaresboroughpool@harrogate.gov.uk
• Starbeck Baths, Spa Lane, Harrogate, HG2 7JF | 01423 883155 | starbeck_pool@harrogate.gov.uk
Featured Listing
Your little one will gain water confidence, have fun and play in our Rain Drops and Rain Tots lessons at the Hydro, Starbeck Baths and Knaresborough Pool.
Open to children aged from six months to three years old, the lessons include structured play, songs and an introduction to basic swimming.
You join your child in the water to help provide support.
For more details about our Learn to Swim lessons visit www.harrogate.gov.uk/swimminglessons 
For lesson times and class availability please contact our swimming pools directly:
·       The Hydro, Jenny Field Drive, Harrogate, HG1 2RP Tel: 01423 556768 Email: hydro@harrogate.gov.uk
·       Knaresborough Pool, King James Road, Knaresborough, HG5 8EB Tel: 01423 860011  Email: knaresboroughpool@harrogate.gov.uk
·       Starbeck Baths, Spa Lane, Harrogate, HG2 7JF Tel: 01423 883155 Email: starbeck_pool@harrogate.gov.uk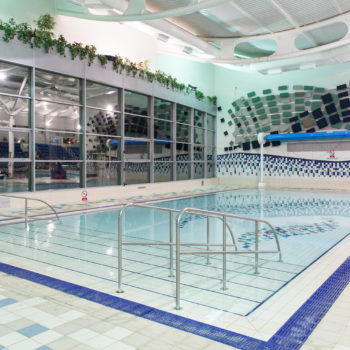 Featured Listing
Turtle Tots Yorkshire is a specialist baby & preschool swimming school delivering classes in the Harrogate, York and Leeds area. Our unique and fun Turtle Tots baby, toddler and pre-school swimming classes teach you how to swim with your young child, creating that special one-to-one bond and also giving you a fantastic toning workout at the same time! We are now also delivering weekend classes for school age children (up to Key Stage 2) in Harrogate, York and East Leeds.
We pride ourselves on being a very different and personable baby and pre-school swim school and our class emphasis is on nurturing the parent & baby bond. Our toddler and pre-school classes continue with this close nurturing, but with a lot more communication directly between the teacher and the little ones. Our swimming classes are held in warm water pools and you can join our Aqua Natal classes at anytime during your pregnancy.
We run classes on a Friday & Saturday in the Harrogate area. Monday, Tuesday, Thursday, Friday, Saturday & Sunday in York and Sunday in East Leeds, plus we offer a free taster sessions to see if you and your little one would enjoy a structured swimming class. We also offer a 10% first term discount for Harrogate, York & Leeds Mumbler members.
For further information on free taster sessions and class availability, please contact:-
Paula Stewart – Harrogate, York & Leeds North & East,
Tel: 01423 210214
Mob: 07807 127373
Email: northyorkshire@turtletots.com
Facebook: www.facebook.com/TurtleTotsNorthYorkshire
Featured Listing
Baby swimming with Water Babies is an exciting, enriching experience for both you and your little one. suitable for little ones from birth up to school age.  As the UK's leading swim school, not only do we teach vital lifesaving skills but we always incorporate lots of bonding, fun and socialising, so you can be sure that a Water Baby is a happy one! Our number one priority is to make sure you feel both happy and safe in the water.
Waterbabies currently hold weekly lessons sessions at Henshaws in Knaresborough on a Friday & Sunday. Please check their website here for the up-to-date timetable 
Henshaws College, Bogs Lane, Harrogate, North Yorkshire, HG1 4ED
Contact 01904 607110 or littlefish@waterbabies.co.uk for more information.
Find us on facebook at facebook.com/WaterBabiesNorthYorkshire
For any Mumblers that book onto a course, just quote Harrogate Mumbler and we will send you a free Splashabout Happy Nappy (required for the lessons) with your starter pack worth £10.99!
Happy splashing x
Flutterbabies Baby and Pre School swimming classes are held at Cundall Manor School (near Boroughbridge), YO61 on a Wednesday morning during term time.
The classes are baby led, there are no forced submersions as we let baby take the lead, and there is no pressure to take your baby underwater. Really relaxed classes and a fantastic bonding time for you and your little one. They are not just singing and play sessions, they teach your little one safety skills as well as enjoying the water together.
Contact Samantha on 07768 538527
Harrogate School of Swimming has various classes available for parent & child/baby & pre-school lessons
Each lesson is for half an hour each week during the state school term times
Call Louise on 07973 182 224